GSS-O-NTS-US
Allen
Nissen Thigh Straps EU #O-NTSE UK #O-NTSUK
Learn more about Nissen Thigh Straps. Explore Hillrom's products and medical technologies across the health care industry.
ACTIVE
ACTIVE
false
false
false
false
false
https://assets.hillrom.com/is/image/hillrom/O-NTS_Nissen-Strap-Thigh-Retractor-MSK-CMYK?$recentlyViewedProducts$
Request More Information
/en/products/request-more-information/?Product_Inquiry_Type=More%20Information&I_am_most_interested_in=Precision%20Positioning&Product_Name=Nissen_Thigh_Straps_O_NTS_US
false
hillrom:care-category/precision-positioning
hillrom:sub-category/precision-positioning-table-accessories,hillrom:type/gynocology-or-urology-or-laparoscopy,hillrom:type/bariatric-type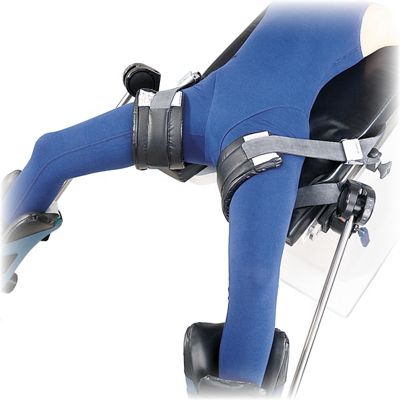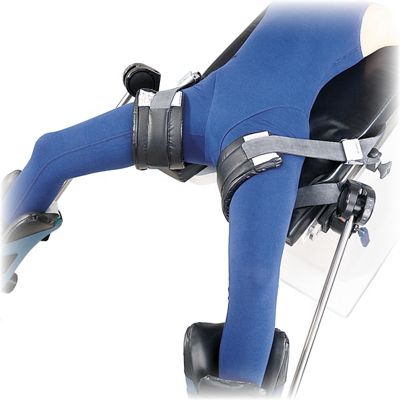 Allen
Nissen Thigh Straps 
EU #O-NTSE 
UK #O-NTSUK
Secure patients from sliding during steep reverse Trendelenburg procedures such as Nissen Fundoplication.
Conductive straps encircle each upper thigh with a broad soft pad. Airplane style buckle permits convenient length adjustment.
Bariatric Nissen Thigh Straps 

EU #A-80400E  
UK #A-80400UK 
Bariatric Nissen Thigh Straps offer the support larger patients need during steep reverse Trendelenburg positioning. The pad is wide and long to offer comfortable support. Integral clamps attach to rail securely.  
Patient Weight Capacity: 454 kg (1,000 lbs).  
• Pad is 18 cm (7") wide and 79 cm (31") long  
• Straps are adjustable in usable-length up to 179 cm (70") 
Attention: Not all products/options are available in all countries. Please check availability with your local Hillrom representative or click on Request More Information to contact Hillrom customer service.
Technical Specifications
Dig deeper into product attributes to see how we can fit your requirements.
| | |
| --- | --- |
| Patient Weight Capacity: | 227 kg |